HURRICANE HARVEY ASSISTANCE AND
EMERGENCY PREPAREDNESS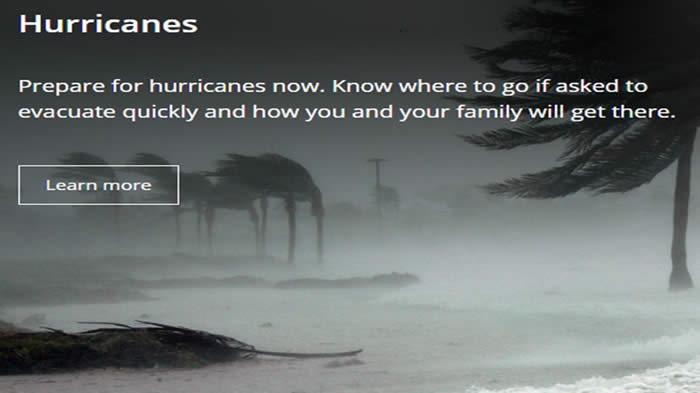 www.Ready.GOV
For more information, go to Resources Page below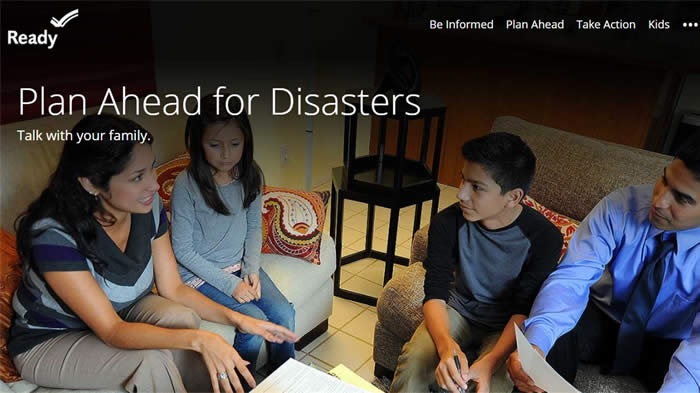 Get A Kit. Make A Plan. Get Informed.
www.Ready.GOV in Spanish
Get A Kit. I Make A Plan. I Get Informed.
Mobile FEMA
For the latest watches/warnings for Irene, visit hurricanes.gov/mobile. Get prepared for a tropical storm / hurricane
FMEA
Disaster Assistance
http://www.disasterassistance.gov/
Citizens Corps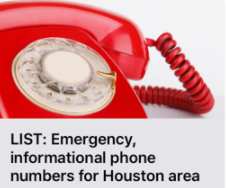 Link: http://www.wfaa.com/mobile/article/weather/harvey/list-emergency-informational-phone-numbers-for-houston-area/468369748
The United States Coast Guard posted additional phone numbers that were set up for people who are in danger and need rescued.
281-464-4851
281-464-4852
281-464-4853
281-464-4854
281-464-4855
Residents can also call 311 or Houston Police's non-emergency phone number at 713-884-3131.
713-207-2222 to report downed power lines to CenterPoint Energy
They urge people not to rely on social media to report that they need to be rescued. Rescues need to be coordinated by trained officials. There is very little your local TV station can do.
MORE: Desperate cries for help pouring in from flood victims
LIST: High water locations on Houston roads
Other tips:
Do no go into your attic to escape flood waters. Get onto the roof.
Help:
1-800-RED-CROSS to donate money
-----------------------------------
Hurricane Harvey Resource List (closures, shelters, etc.
[Edit] Last update: 8/28, 12:45 PM CST. Will keep updating the list as I find more links. Feel free to share any resources you come across. Also x-posted this on /r/Harveyrelief , which is another great place to find temporary housing being offered by fellow redditors.
EMERGENCY CONTACT
CURRENT WEATHER RADAR
VOLUNTARY & MANDATORY EVACUATION AREAS
LANE CLOSURES & FLOODING
Current lane closures:
What to do during and after a flood:
Flood Warning System:
Flood Reservoir Maps & Updates (Source: u/watsthedog):
Use Snap maps feature through Snapchat to see live feed of flooding conditions in your area:
FREE HOUSING & SHELTER
Free Airbnb housing in San Antonio, Austin, DFW region:
Shelters in Houston:
Shelters in Austin:
Shelters in San Antonio:
STORE & BUSINESS OPENINGS/CLOSURES
HEB
Other Area Grocery Stores
POWER OUTAGES
SCHOOL CLOSURES
REPORT PRICE GOUGING
Hope this helps anyone looking for a place to stay or anyone who is kindly offering their homes to evacuees.
----------------------------------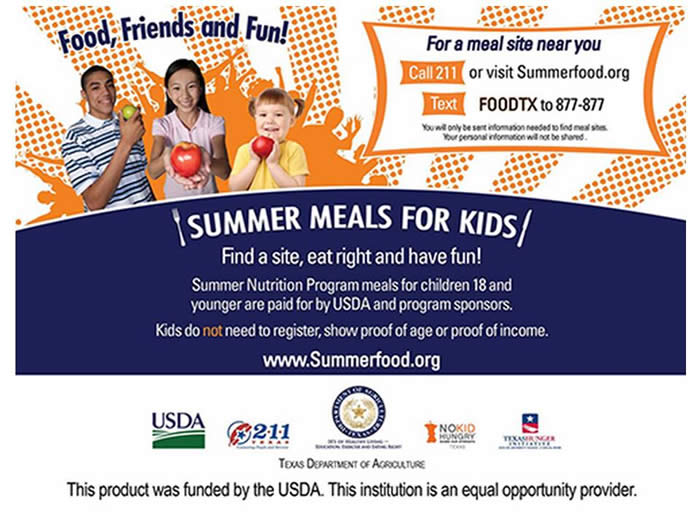 Buy A CD $5 - First Finale by Hunter Kennedy ©
Proceeds Benefiting the Salvation Army and Methodism Breadbasket Charities
To order, double click link below.
Texas Sales Tax Holiday Tax - Free Weekend
For more information, go to:
https://comptroller.texas.gov/taxes/publications/98-490/
Humanitarian Aid and Family Disaster Plans
Other Charities
www.blackamericaweb.com/relief
https://volunteer.united-e-way.org/hurricane-katrina/donate/
The Humane Society of the United States
The Salvation Army National Headquarters